Your support is what keeps us running. We love our members!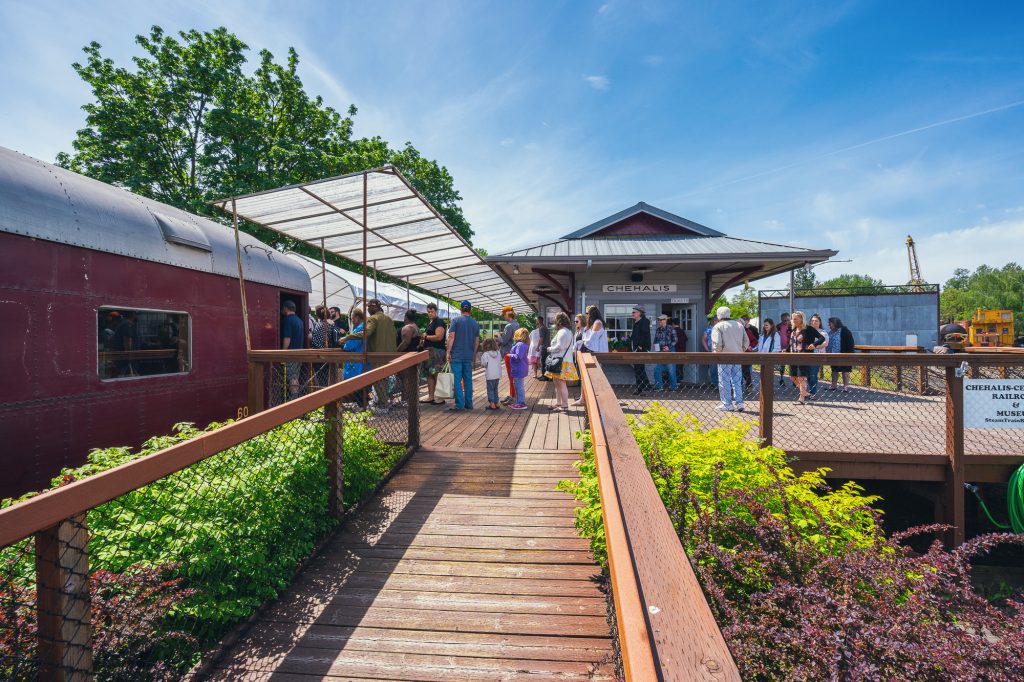 By becoming a member, you help to fund the continued preservation and operation of the museum's historic railroad equipment. Voting members are the backbone of our organization, as their volunteer commitment provides the hands which help keep up the grounds and collection.
To thank our members, we offer several benefits including free member tickets for excursion rides. Please consider joining today, and become part of the effort which has preserved nearly a century of railroad history in Western Washington!
We offer 3 types of membership:
Individual Voting Membership (Volunteer) — $30
Household Voting Membership (Volunteer) — $40
Non-Voting Supporting Membership — $50
Membership Benefits & Commitments
Membership is an opportunity to become a voting member of the Chehalis-Centralia Railroad & Museum. Members agree to participate and contribute a minimum of 16 volunteer hours annually. Hours may be accrued by attending meetings, assisting at events, work parties, or providing individual services. Hours can be logged in at the Chehalis-Centralia Railroad office or at meetings. Members will receive newsletters, membership meeting notifications and minutes.